Last Updated on November 12, 2023 by Matt Zavadil
Network marketing strategies.
So many choices…
Let's face it:
We all want the "secret sauce" to skyrocket our network marketing business.
Reality check:
Magical AI tools or quick-fix network marketing strategies for overnight success
Do
Not
Exist
MLM is like planting seeds – you need time, patience and the right tactics to see those seedlings grow into thriving trees.
I struggled for a couple decades to turn multi-level marketing into $10k months of income.
Reason?
I kept making the one mistake that will haunt you too.
Read on and I'll teach you the #1 MLM strategy mistake EXAMPLE that you must:
Know about
Fix
Related Bible Verse: 1 Corinthians 10:11 Now all these things happened unto them for EXAMPLES: and they are written for our admonition, upon whom the ends of the world are come.

Commentary: Ever hear the saying, "Experience is either gained via personal experience or other peoples' experience?" 

Comes from the Bible, my friend. 

In this passage of verses 1-10, Paul reminds the church of Corinth about the Israelites and their passage through the Wilderness (after Red Sea parting). 

He warns of the ways they propped up idols in place of God (almost like some people today worshipping rock stars, Hollywood "elite", sports stars, and Netflix).

Lesson: Those Old Testament things happened as examples for you and me. To know what to avoid and how to repent our sins as we turn more to God. 

btw, doubt the account of the Red Sea parting? Check this out!
Network Marketing Strategies Worked After I Fixed This Mistake
I started working an MLM business back in the early 1990s.
No Internet.
100% old-school methods:
Warm contact list
Call friends
Bug family
I ended up quitting that first MLM company. I joined three or four others over the years after the Internet became a "thing."
But, real money eluded me.
The mistake I made that prevented big monthly income?
It was listening to upline members and company executives telling me how dumb it was to use Internet marketing methods for network marketing.
Fixing the MLM Strategy Mistake = $10k Months
My heart kept telling me to use online marketing to find my MLM customers and build my downline.
My upline, like a guy we called the bald-headed Englishman, told me I was stupid to use an Internet marketing funnel to build a network marketing downline.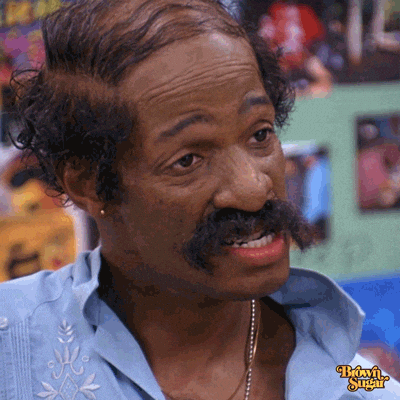 "Matt, network marketing strategies don't include online crap," he told me once.
Heck, he even tried embarrassing me publicly after I started going ALL-in on building my MLM funnel.
Me and my direct upline (the guy who recruited me and was within the bald guy's team) went to a company training at one of the hotels down near the Los Angeles airport.
I had already started enrolling new members into my downline using my ONLINE network marketing strategies.
I set up a simple marketing funnel with a video explaining the company and opportunity, started getting leads into my email marketing list, and people started joining…
…get this…
…without even talking to me, let alone meeting me belly-to-belly!
So we're at this training meeting of about 100 people and the bald-headed Englishman says, while looking STRAIGHT at me,
"Anyone using the Internet to build their team is stupid."
Wow, don't mince your words there dude LOL
Long story short:
I went on to outproduce my upline and started making $10,000+ per month.
Doing what?
Using 100% online marketing methods.
No calling friends.
No bugging Aunt Martha at Thanksgiving.
No trying to give the waitress or cashier my MLM pitch.
No trolling LA-area malls anymore for managers wanting to make a "career change"!
Network Marketing Strategies & 7 Simple Internet Steps
So how did I do it?
I kept it simple.
I built a blog,
wrote articles about my company's niche (fancy name for "industry"),
started getting found in Google,
people read my articles,
they joined my email list for a free resource I gave away,
started reading my emails,
joined after I made them an offer via email
Still works to this day.
And you can do it for your company too.
1) Build a Blog
There are many Internet network marketing strategies you might choose.
Post MLM messages on social media
Run a few paid ads to your MLM company store
Join Facebook groups & post messages
All fine and good for getting some quick-start results.
But not what I looked for, which is automation and scalability.
I don't want to post MLM messages all day on Facebook, although this post I wrote will help you do that initially to get momentum going.
I did that stuff for a bit as well.
But building a blog gave me repeat traffic from Google day after week after month after year!
2)You Can "Niche" Write As One Of Your Network Marketing Strategies
Doesn't matter your company.
If you sell health-related stuff like Herbalife products, create a blog that teaches people health-related content… then point them to your products and opportunity.
If you're a Beachbody trainer, write about fitness… then point them to your products and opportunity.
If you sell doTERRA or Young Living, start a blog about essential oils… then point them to your products and opportunity.
If you sell Primerica Life Insurance, teach about insurance and finances on your blog… then point them to your booking page to set up an appointment.
If you sell Legalshield, write about content that teaches the need for legal help, then point them to your membership and opportunity.
If you sell ACN, educate your blog readers about tech, different types of phone plans, etc… then point them to your services and opportunity.
I don't care what company you're in, it works.
And stop thinking about any marketing restrictions your company hold over you.
You're blogging about a TOPIC, not your product name or company name. Your company can't stop you from doing that.
3) Blog Articles Attract Google Visitors
As you write, Google picks up on your article content, ranks it so people looking for your information find you, and your traffic begins to increase.
Make it a goal to hit at least 500 website visits per month.
Get there and keep growing.
4) People Read and Become New Leads
Once you're getting 500-1000 visits per month, you're at a level where you can expect 35-70+ monthly leads for your business.
Get to 5000 monthly visitors and you can expect 350 – 500 leads per month.
Grow to 10,000 visits per month, and you'll have 700 – 1,000 monthly leads.
On autopilot.
How would at least 35 qualified, interested new prospects change your business results and income as you start conversations with them?
500?
1,000?
5) Give a Free Gift
How do you get blog readers to join your email list?
Give them something free.
As examples, I'll use the companies I listed above:
Herbalife: The Ultimate Nutrition Guide
Beachbody: Kickstart Your Fitness Journey With These 5 Workouts
doTerra or Young Living: The Beginner's Guide to Essential Oils
Primerica: A Comprehensive Guide to Financial Protection and Investment Strategies
Legalshield: Know Your Rights: A Handbook to Everyday Legal Issues
ACN: Tips for Lowering Your Utility Bills
You can use AI tech like ChatGPT to write up the guide, workouts, etc.
Example:
Whaaaaaaat? Not too bad… a little editing and you're good to go.
Simple.
Easy.
6) Selling Via Email = One Of The Best Network Marketing Strategies
You can sell anything through email marketing.
Shoes
$20,000 masterminds
Treadmills
I hit $10k months in MLM via email.
You can too.
7) Rinse & Repeat: Build Your MLM Downline Empire
It's truly not difficult.
Keep learning more about blogging.
Create more content over time.
Watch your traffic increase.
Your monthly leadflow will rise.
You'll make more product sales.
Your dowline will grow.
Your upline will wonder how you're rank advancing so fast.
Network Marketing & Artificial Intelligence
Incorporating artificial intelligence can streamline your MLM business goals while providing one of the most effective network marketing strategies available.
Use ChatGPT to write your welcome email sequence:
Use Content At Scale to write all your blog articles.
That's right!
You don't need to know how to write at all.
Content At Scale will write 3,000 word articles at the push of a button in less than 10 minutes.
And they're GOOD articles.
Here's my dashboard where I let it write for me:
Thats almost 10,000 words done for me 😲
Here are some articles I used it for:
Pretty amazing huh?
Check out Content At Scale here & see how you can build a network marketing blog without spending hours writing.
Maximizing Social Media for Network Marketing Success
Blogging isn't the only game in town.
Social media is a gold mine when it comes to network marketing.
With the aid of social media platforms such as Facebook, Instagram, and LinkedIn, you can now access prospective customers in unprecedented ways.
Caveat: Place priority of building your blog over social media. Do both, but blogging becomes an evergreen source of leads and sales. Social media requires more time.
Harnessing the Power of User-Generated Content
User-generated content (UGC) is one powerful way to boost your brand awareness on social media.
When your followers create and share posts about your products or services, their networks get exposed to you too.
This kind of word-of-mouth marketing is invaluable because people trust recommendations from friends more than any other form of advertising.
Get UGC created by:
Asking for reviews
Running a contest
Sharing customer stories
Short-Form Video Content as a Marketing Tool
Platforms such as TikTok have shown us that videos don't need to be long epics – sometimes 15 seconds are all you need.
In fact, we teach you exactly how to create 15-Second Videos That Prospect For You here.
Video marketing, particularly through channels like Instagram Reels or YouTube Shorts gives you a creative way to engage with your target market.
It's not about jumping on the bandwagon without thinking, though.
Think and assess how you can use these trends to strengthen your social media marketing plan. The aim is to make content that stirs up emotion in your intended demographic and encourages interaction.
Main Takeaway:
Power-Up Social Media: Leverage platforms like Facebook, Instagram, and LinkedIn to connect with potential customers. Boost your brand awareness by encouraging user-generated content. Short-form video content is a game-changer – try Instagram Reels or YouTube Shorts for engaging storytelling that increases organic reach.
Network Marketing Strategies: Your Email List
I touched on email marketing above.
It's so vital to my network marketing success that I need to explain more to you…so you can get good at it.
Conversion Rate Optimization
To start, let's talk about conversion rate optimization techniques.
They're the tactics that help turn casual website visitors into subscribers on your email list.
The first step is to create a compelling offer.
It might be something as simple as valuable insights or special discounts exclusively for subscribers.
Use straightforward sign-up forms on your blog so people don't get lost by a complicated or lengthy process. People won't bother signing up if they find the process complicated or time-consuming.
As an example, you can see how simple I made this landing page for the free quick-start video guide I give away (feel free to enter your info there and get the guide…it will help you build your MLM biz!)
Driving MLM Sales Via Email Marketing
Your work doesn't stop once someone joins your email list.
With strategic planning, you can use emails not only to keep target audience engagement high but also drive sales of your network marketing product or attract a bigger downline.
Personalization is key.
Work to send out customized messages tailored towards individual customer interests rather than generic mass mail outs. You'll see more success from taking the extra effort.
Using these tips, you can develop a powerful email list for network marketing that builds relationships with subscribers and results in sales.
Go look at those lead numbers I gave you in section "4) People Read and Become New Leads" above.
What will all those monthly leads from your blog do for your income goals?
Main Takeaway:
Build a Strong Email List: Kickstart your network marketing with an effective email list. Offer irresistible perks to entice sign-ups and keep your process simple.
Drive Sales via Emails: Growing your list is just the start. Boost your downline size & number of product sales by personalizing emails based on customer interests.
Network Marketing Strategies Must Include Training
Staying up on new MLM training should remain a strong part of your overall network marketing strategy.
A solid MLM foundation starts with quality education. As an MLM business owner, your growth and the development of your team heavily depend on consistent learning.
Top MLM Marketing StrategyTraining Topics
Stay ahead by focusing on trending topics relevant to network marketers.
One such topic is content creation.
I talked above about blogging and social media.
But you need to expand on my ideas here so you know how to create engaging blog posts or social posts. Learn how to make a significant difference via high-quality content.
Apart from focusing content around product promotion, understanding latest trends like live chat features on your blog could offer valuable insights into converting more visitors onto your team.
Best Network Marketing Training Course Available
If you're looking to equip yourself with the skills needed for successful networking marketing strategies, one of the top-rated courses available online is the Attraction Marketing Formula.
It teaches you everything you need to know about marketing online specifically as a network marketer.
The owners of the Attraction Marketing company have made millions in MLM themselves.
They understand the unique challenges you face as a networker. The Attraction Marketing Formula only teaches what works in MLM. Learn about it here.
I also wrote a full review on it here.
The same company also puts out the 15-Second Video that I mentioned above. Check it out here.
Remember: continuous learning allows us to not only keep up with changing trends but also offers an opportunity to stand apart from competition – so never stop investing time & effort improving your skillset.
Network Marketing Strategies FAQs
Still have a few more questions about network marketing strategy or direct sales in general?
What is the future of network marketing?
The future of network marketing is geared towards tech like AI, social media optimization, blogging, and quality content. Also, it's all about robust email lists.
What did Bill Gates say about network marketing?
Gates once remarked that if he could start over, he'd choose a network marketing business. He recognizes its power to leverage resources and time.
What are the 7 tips for network marketing?
The top seven tips include setting clear goals, maximizing social media use, building a strong email list, creating high-quality content, continuous training, and leveraging user-generated content as well as short-form video.
What is the secret of network marketing?
The real secret in successful networking lies in consistency: maintaining your efforts even when results aren't immediate. Building relationships takes time but pays off in long-term success.
Final Thoughts On $10k+ Network Marketing Strategies
So, you've made it to the end of my deep dive into Network Marketing Strategies.
You now comprehend that AI is no longer a futuristic idea, but rather an essential component of network marketing.
You understand how crucial it is to create passive leads and sales on a blog.
You've seen the power social media holds. User-generated content and short-form videos aren't just passing trends – they're key players in boosting brand awareness.
You grasp why building a robust email list matters. It's about conversion rate optimization techniques, not spamming inboxes with irrelevant content.
You recognize that quality over quantity reigns supreme when creating blog posts or any other type of online content.
And lastly, training isn't optional if long-term success is what you seek as a network marketer.
Are you a bit overwhelmed though about building your network marketing strategy & hitting $10k months like I did?
Avoid my big MLM mistake from years ago.
I'm an old dude, but that means you can learn from my past blunders LOL
I personally used the Attraction Marketing Formula that I mentioned above when I got started with my blogging story.
I highly encourage you to check it out here.
Use its training to learn how to do everything I've talked about in this post.